[vc_row][vc_column width="1/1″][vc_column_text]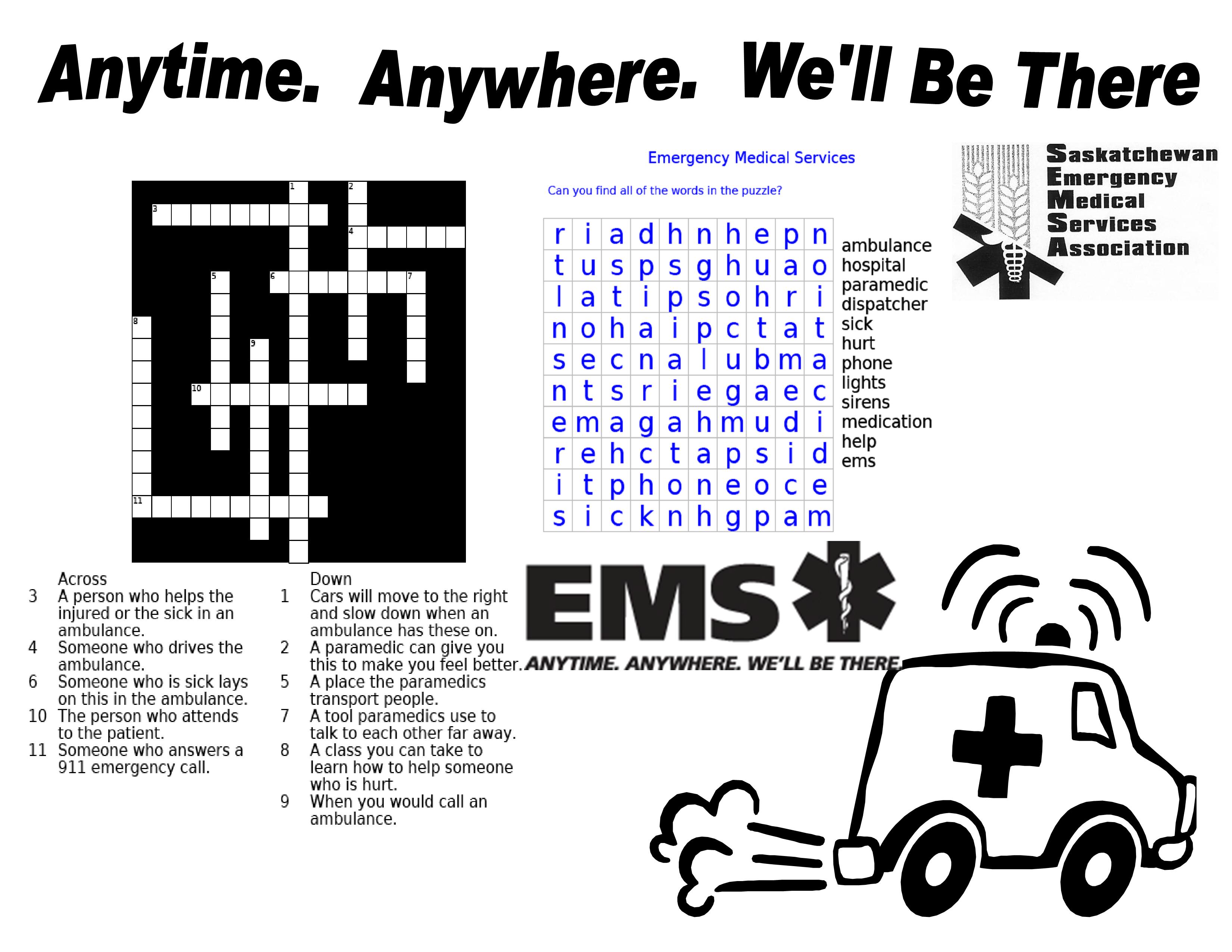 Parkland Ambulance Care, Ltd. in Prince Albert, Saskatchewan, has come up with an effective and inexpensive way to distribute life-saving information thanks to the old adage, "The way to a man's heart is through his stomach."
Parkland Director of Public Information and External Services Lyle Karasiuk developed the idea after participating in a restaurant promotion in which his EMS staff handed out coloring sheets to local children. While at that event, Karasiuk said that he "wondered why we weren't handing out something that told them about EMS." When the restaurant promotion was over, Karasiuk approached the restaurant to ask if it would consider using a placemat that served triple-duty: As a coloring sheet, an EMS promotion and, of course, a blotter for spills and sweating glasses.
The placemats proved so popular that Parkland Ambulance now distributes them to several area restaurants and has placed them in the food court at a local mall. The placemats have even found their way into three McDonald's restaurants, thanks to a local franchise owner. "Of all the restaurant managers and owners we approached, only one turned us down," Karasiuk said.
Reading Rate Over 80 Percent
While placemat placement is important, Parkland Ambulance wanted to know if people were actually reading the placemats, so Karasiuk prepared a quick survey to be given to McDonald's customers.
"We had some of our crew members, on their down time, stand in the restaurant for half an hour and conduct the survey as people were leaving, "Karasiuk said. The survey asked: Did you read the placemat? Did you find the information useful? Did you take the placemat with you? And, do you have any comments about the placemats?
"We designed it so most of the questions could be answered "yes or no," and people could go on their way," Karasiuk noted.
The survey revealed that 80 to 90 percent of customers had read the placemats, and a small percentage of them were taking the mats with them when they left, making the placemat promotion a success in everyone's book.
Minimal Investment
Parkland Ambulance designs their placemats in house. "We have some pretty talented staff that can draw a lot of what we need," Karasiuk said, but he added that they also use free clip art taken from the Internet. Placemats take about a week to print on inexpensive newsprinttype paper and cost about $450 to $500 for each print run of between 1,500 and 2,500 copies.
Any EMS department that would like to take Parkland's placemat idea and use it in their own area is welcome to do so, Karasiuk said. The placemats are not copyrighted, and they are available to download from the EMS Week Web.
If you opt to create placemats of your own, Karasiuk offered the following suggestions:
Find out if they would be accepted by restaurants in your area.
Decide what you are trying to accomplish with the placemats – create awareness, recruit, provide information – then design the mat to reflect your message.
Make the placemats fun, and if you're doing them as coloring sheets for children make sure that the children interact with the parents by integrating quizzes or puzzles into your design.
Keep the placemats simple, use large print, and make the information short and quick to read.
EMS FUN for Kids & Adults!

Download the EMS Placemats as PDFs or JPGs
"The placemats have created an awareness of the profession," Karasiuk said. "And they're a great public service piece as well."[/vc_column_text][/vc_column][/vc_row]