The WARN program was developed by Fire Captain and EMT Mike Filson of the Chula Vista Fire Department.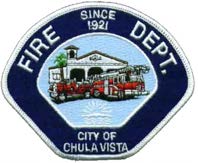 One of the worst calls an EMS provider can experience is a child drowning. Fire captain and EMT Mike Filson of the Chula Vista, Calif., Fire Department and his colleagues know this feeling all too well. After his department saw three drowning calls in four weeks, he knew something had to be done to thwart these preventable tragedies.
"It became evident that the best way to save these children was through prevention," he says. "We started a public awareness campaign in an effort to educate our citizens about drowning prevention."
Filson's comprehensive drowning prevention program—called WARN—which stands for Water Awareness in Residential Neighborhoods, centers around high-quality education for both fellow EMS providers and the public. This complete training program features a slideshow, safety messages, brochures, handouts and "Water Watcher" tags. Filson garnered the support of the Fire Chief, the City Council, the Mayor and the Parks and Recreation Department—who have all helped promote his campaign throughout Chula Vista.
A Far-Reaching Program
Not only is Filson's campaign broad in scope, but it is far reaching. In the past few years, he has worked to provide awareness training to over 50 fire departments—including every department in San Diego County through the San Diego County Fire Chiefs Association. In an effort to ingrain his drowning prevention message, Filson and the City of Chula Vista set up an annual process to contact every household and business in the city that has a pool.
A recipient of the 2018 Nicholas Rosecrans Award (presented by the California Paramedic Foundation and EPIC Medics), Filson has made his entire WARN program available online so anyone can download the materials and customize them with their agency logos—all free of charge.
Going Beyond the Call
Filson and the Chula Vista Fire Department's willingness to go Beyond the Call—to step forward, build and spearhead a successful program—has made a lasting impact in the community. Clearly, Filson understands that EMS can play a major role in community care. "We have a duty to provide the best emergency care for our patients," he says. "This entails more than the EMS skills we execute. We need to treat the whole person during our short time with the patient, not just the physical symptoms. We can also provide an important voice in our communities for public health and wellbeing."
He also feels a sense of responsibility to use his leadership skills outside of his everyday job duties. "As EMS professionals we have the enviable position of respect in our community," notes Filson. "I encourage you to use your voice. Find an issue in your community, gather the right people and you'll be surprised how effective you can be."
Nicholas Rosecrans Award
While Captain Filson's WARN program focuses on pediatric drowning
prevention, the Nicholas Rosecrans Award has recognized diverse
initiatives over the last two decades. The Nicholas Rosecrans Award honors innovation and excellence in paramedicine-driven injury and illness prevention programming.
EMS World, RedFlash Group, and the California Paramedic
Foundation have joined forces to recognize those who have gone
beyond the call to prevent injuries and illness. The Nicholas
Rosecrans Award is given to those extraordinary individuals and
organizations who make significant impact in preventing injury and illness before they even happen—flipping the traditionally reactive 911-paradigm on its head. The award is named after a young boy, Nicholas Rosecrans, whose tragic drowning sparked the creation of EPIC Medics and their subsequent nationally recognized programming.
For award nomination information, visit
https://caparamedic.org/nomination-form/