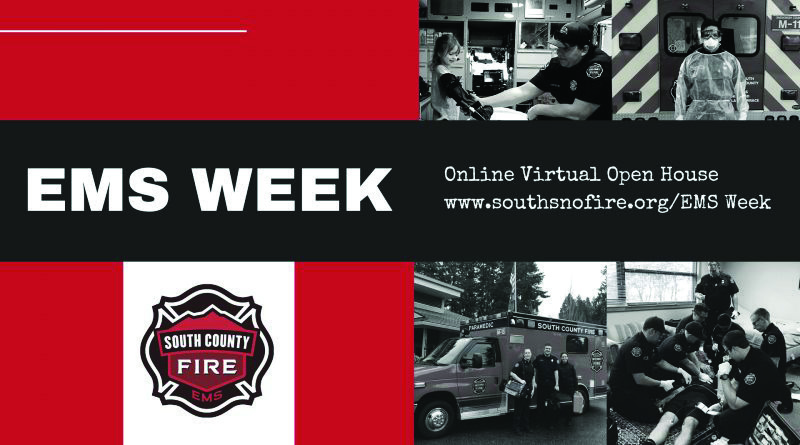 VIRTUAL OPEN HOUSE
South County Fire, in southwest Snohomish County, Washington, celebrated EMS Week with a virtual open house to showcase the services that firefighters provide. They created videos and shared them on social media and their website. Their most popular video was a demonstration of high-performance CPR. They also used this as an opportunity to promote CPR training for the public and their online ACT First Aid class. Other videos included an EMS Week message from the Fire Chief, a tour of a medic unit, information on their community paramedic program and training with SIMMAN.

GET CREATIVE!
Central Shenandoah EMS Council in Virginia sponsored a Facebook-based photo contest for EMS Week 2020. For its "Youth: The Future of EMS Photo Contest," the agency asked employees to share photos related to EMS for children. The contest emphasized how continuing education focused on pediatric care will produce confident providers, giving children the feeling of safety and security and leaving a positive lasting impression. The agency asked employees to upload photos and vote on their favorites via Facebook. The two top photos earned gift cards for the EMS clinicians who posted them.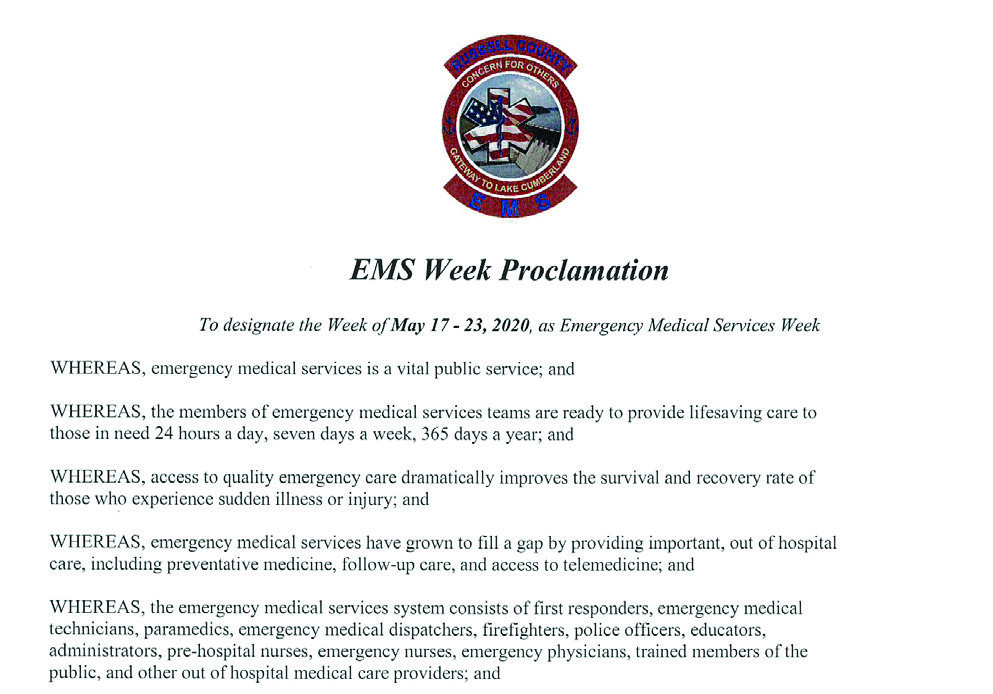 MAKE IT OFFICIAL
Here's the official EMS Week 2020 proclamation from Russell County, Kentucky, home of Russell County EMS. This proclamation was sent to local media to generate attention for local EMS Week activities.